Choosing the right foods to keep your teeth healthy can be tricky. Here are some tips on how good nutrition can help maintain healthy dental hygiene for you and your kids.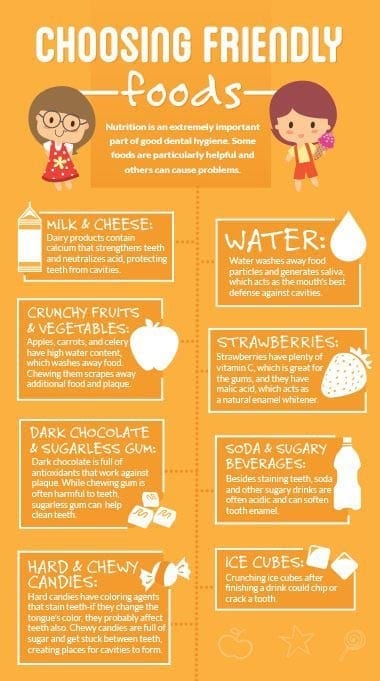 Click here for larger view
If you have any questions, please contact us, or call your nearest Jenkins & LeBlanc office to schedule an appointment for your child.