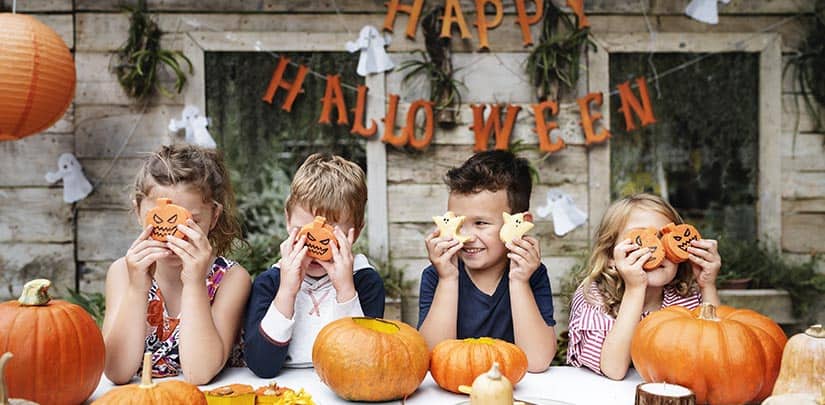 Halloween is just around the corner. We put together a list of fun Halloween events in the greater Kansas City Area for you and your friends & family! Stay safe and healthy.
Overland Park
October 23, 2019 4:30-6:30PM
Museum at Prairiefire
5661 W. 135th St.
Overland Park, KS 66223
"Night at the BOO!seum is back for another trick or treat extravaganza providing a fun and safe Halloween experience at the Museum at Prairiefire! This year we're celebrating monsters, astronauts, and mission control – oh my!"
October 26th, 2019 3:00-5:00PM
Myron E. Scafe Building
8500 Antioch Road
Overland Park, KS 66212
"The Overland Park Police Department, in conjunction with the Overland Park Police Department Officers Foundation and the Johnson County NAACP, is hosting this fun and festive Halloween trunk-or-treat."
Prairie Village
October 31st, 2019 4:00-6:00PM
Corinth Square
8262 Mission Rd
Prairie Village, Kansas 66208
Join our Prairie Village office and other Corinth Square locations celebrating with trick or treating! Stop by the J&L Corinth office for free healthy giveaways, balloon artist and face painter!
Roeland Park
October 26th, 2019 9:00AM-12PM
Roeland Park Community Center
4850 Rosewood Dr.
Roeland Park, KS 66205
"Start your family's Halloween off with a healthy morning that will keep the kids energized throughout the busy day. Come in costume and visit the freaky photo booth, play games, make creepy crafts, enter the haunted hallway, and show off on the dance floor to your favorite Halloween beats!"
Stop by J&L's booth for free healthy giveaways, enter a raffle and get brushing tips!
Fairway
November 2nd, 2019 10:00-11:30AM
Fairway Swimming Pool
6136 Mission Road
Fairway, KS 66205
"Get an up-close view of the Police cars, maintenance trucks and heavy-duty vehicles used every day at the City of Fairway! Vehicles will include a firetruck from CFD2, an ambulance from MedAct of Jo. Co. and many other maintenance and safety vehicles."
Shawnee
October 31st, 2019 10:00-11:30AM
Shawnee Civic Centre
13817 Johnson Drive
Shawnee, Kansas 66216
"Bring your little ghouls and goblins to the Shawnee Civic Centre on Thursday, October 31 at 10:00 a.m. for a festive good time! Children, ages 2 – 5, are invited to join us for this extra special, extra spooky, Spookfest that will include arts and crafts, ghost floats, bounce house and lots of fall-themed fun. Your "ghouls" will get to trick or treat from local businesses, too!"
Olathe
October 26th, 2019 3:00-6:00PM
Mahaffie Stagecoach Stop & Farm
1200 E. Kansas City Road
Olathe, Kansas 66061
"Dress in your Halloween costume and experience 1860s fall living history activities!
Activities may include: blacksmith and cookstove demonstrations, 1860s games and more!
Enjoy a horse drawn hay wagon ride."
Kansas City
October 26th, 2019 6:00-8:00PM
Legends Outlets
1843 Village West Parkway
Kansas City, KS 66111
October 31st, 2019 4:00-6:00pm
Kemper Museum of Contemporary Art
4420 Warwick Blvd
Kansas City, Missouri 64111